Mon, 18 April 2016
Happy Hour: Man of Steel and Batman v Superman: Dawn of Justice, or The DC Murderverse
This time, Ross and Darryl talk about the films making up the current DC Expanded Universe aka the Snyderverse aka the Murderverse, Man of Steel and Batman v Superman: Dawn of Justice. Spoiler Alert: If you've only seen Man of Steel, we don't get into BvS spoilers until about the 45 minute mark so you're safe to listen up to that point. After that, we have spoilers for that film plus the comic series The Dark Knight Returns and A Killing Joke.
Our Sponsor
Please support our Patreon!
Geek N Gamer Gear: Amazing nerdy apparel and decor at rock bottom prices
The DC Expanded Universe Films
Batman v Superman: Dawn of Justice
Suicide Squad (see below)
SF Debris history of Marvel Comics
Teenage Mutant Ninja Turtles: Turtles Forever
Hollywood Accounting (Seriously, everyone who is remotely a fan of film should read up on this topic as it explains a LOT)
Suicide Squad Trailer 1
Suicide Squad Trailer 3
---
Thu, 14 April 2016
Episode 60: Mike Pondsmith
---
Fri, 18 March 2016
Gamer's Tavern News (Pilot Episode)
Welcome to Gamer's Tavern News! This is a pilot episode for a new show where we bring you the latest news from all aspects of gaming. If you have any feedback, please let us know in the comments below!
Our Sponsors
Gamer's Tavern Patreon - Support us and help bring more new shows to the Gamer's Tavern network!
Audible - Get a free trial and your pick of the largest selection of audio books anywhere, yours to keep
Our Guest
Sean Bircher
RPGS
One Ring brings Middle Earth to Dungeons & Dragons 5th Edition
Curse of Strahd is out in all markets
7th Sea is the biggest tabletop RPG Kickstarter ever at over $1.3 million
ENWorld Breakdown of RPG Kickstarters
Tabletop Library throws its had into the digital RPG distribution ring, competing directly with DriveThruRPG/RPGNow/D&DClassics
ICV2 Fall 2015 Sales Numbers
BOARD GAMES
AlphaGo beats Lee So-dol 4-1 in a five match set of Go, one of the last classic strategy games that was considered "unsolved"
Tyrants of the Underdark (Gale Force 9 licensed D&D Drow-themed deckbuilder) gets art, release date, and MSRP
Robo Rally coming back into print from Hasbro
New Ghostbusters board game from Cryptozoic, based on Ghostbusters II (not the new film), Kickstarter in April
TMNT Heroclix have new versions AND classic Malibu Comics versions
Steve Jackson Games announcements from GAMA, courtesy of Eric Summerer
Ogre 6th Ed, smaller box, plastic minis, new expansion

Limited Edition Munchkin Sketch with blank cards for you to draw on

Card game based on the Simon's Cat videos (which are hilarious)

Bill and Ted's Excellent Board Game coming in July

Munchkin Marvel in May with two more expansions this year

Munchkin CCG, Eric Long and Kevin Wilson designing, John Kovalic doing most art, starters everywhere but boosters only in hobby stores
VIDEO GAMES
Xbox One will allow for cross-platform multiplayer
...and Sony gives a hopeful but uncommitted response
The new Hitman game is released with an unusual pricing model
The financial backers and investment firms behind 38 Studios investigated by SEC for fraud against the game developer
...and the Judge presiding over the lawsuit against said backers steps shortly after SEC investigation announced
Crysis engine available to developers as pay-what-you-want
Cyberpunk 2077 news (there's not much here, but I'll take anything at this point)
Get a DOOM4 Closed Beta code with no pre-order necessary from Gamestop on April 1st
---
Thu, 17 March 2016
Episode 59: Card Games, or My Lotus Petals Are Worth WHAT?!
---
Thu, 25 February 2016
Happy Hour: Deadpool Review
Time to make the chimi-fuckin'-changas! Ross and Darryl talk about their feelings on the new Deadpool film and pull no punches!
---
Mon, 22 February 2016
Episode 58: Sword and Sorcery Games
---
Thu, 11 February 2016
Episode 57: Superhero Games Part 2, or Tapioca Showers
We revisit the topic of superhero roleplaying games. The overlap between Western comic book fans and tabletop gamers, it's no surprise that superhero games are one of the largest genres of roleplaying games out there. We've talked about the different games in Episode 23, but how do you play and run a superhero game? And what impact have the games had on the industry at large?
Our Sponsor
Gamefly: Get the biggest releases in console games delivered right to your door for one low monthly fee. Try it now for 30 days free!
Our Guest
Michael Surbrook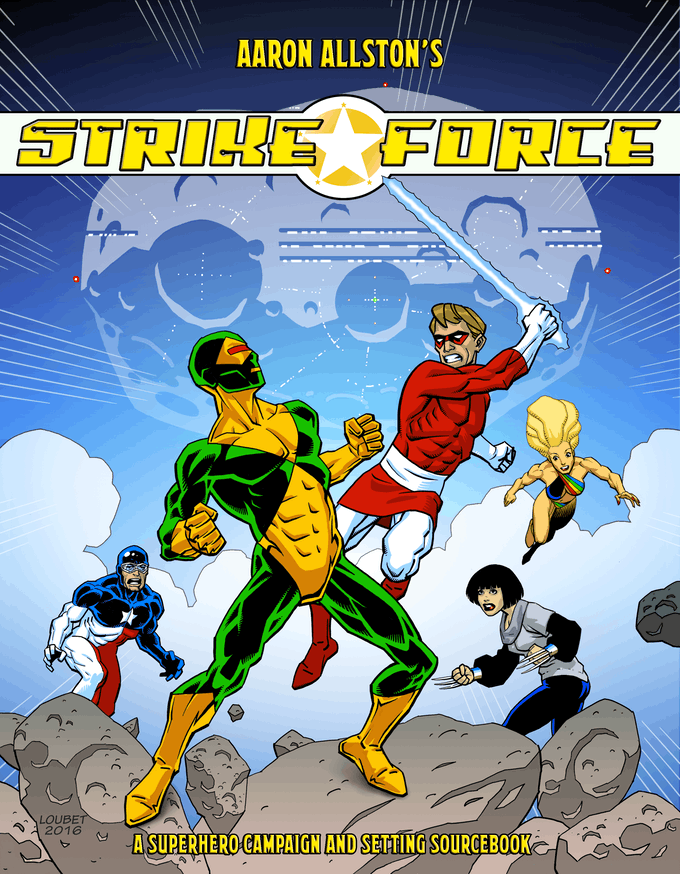 Superhero Games
Marvel Heroic Roleplay (Note: It does use the Cortex Plus system, though highly modified. So Ross and I were wrong.)
Monkey House Legal Defense Fund
BAMF Podcast (Ross and Michael recorded with them along with Steve Kenson about Strike Force just before recording this episode. That episode should be up next week.)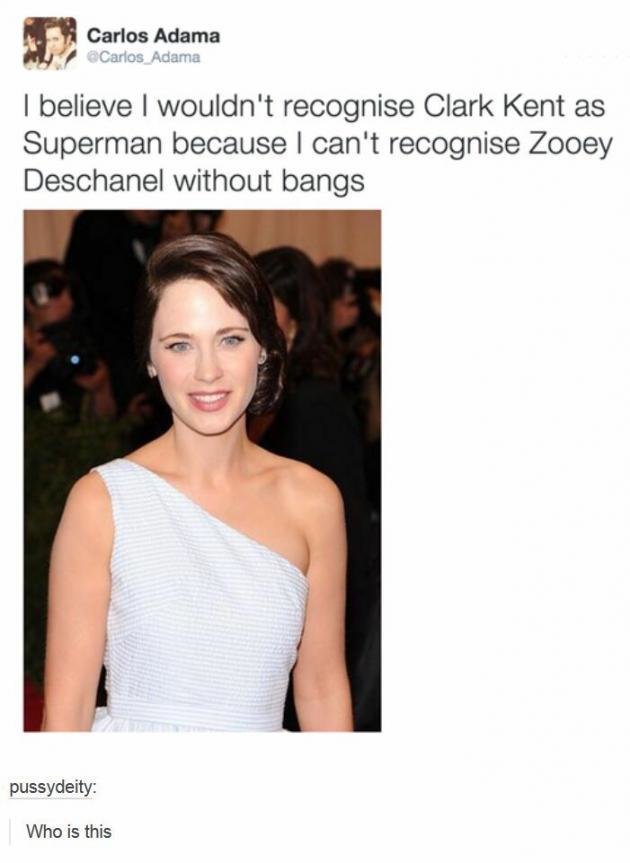 Declaration: This episode spends a lot of time talking about Strike Force. Ross Watson (host and producer on Gamer's Tavern) and Michael Surbrook (co-host of our Keep on the Borderlands 2 live stream) are both heavily involved in the new edition of Strike Force being Kickstarted and Gamer's Tavern is involved as a backer reward level. Gamer's Tavern Media has not been compensated and receives no funds from the Strike Force crowdfunding efforts.
---
Thu, 21 January 2016
Episode 56: Campaign Setting - Lankhmar, or the Grand Theft Auto of RPG Settings
---
Fri, 8 January 2016
Episode 55: Parody and Homage Games
---
Wed, 6 January 2016
Gamer's Tavern Happy Hour: Star Wars Episode VII The Force Awakens Discussion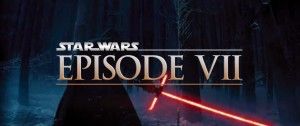 This episode, Ross and Darryl talk about the new film Star Wars Episode VII: The Force Awakens. Here there be spoilers, so you have been warned!
Our Sponsors:
Accursed: World of Morden - Help fund up to three new worldbooks for the Accursed campaign setting designed by Ross Watson
Audible - Get a month long free trial of Audible and get a free book right away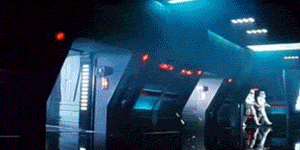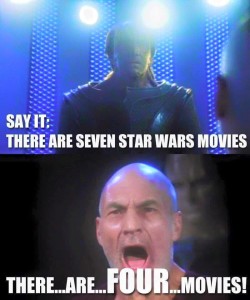 ---
Fri, 1 January 2016
Episode 54: Long-Term Campaigns, or I Think I Drowned a Bear
---